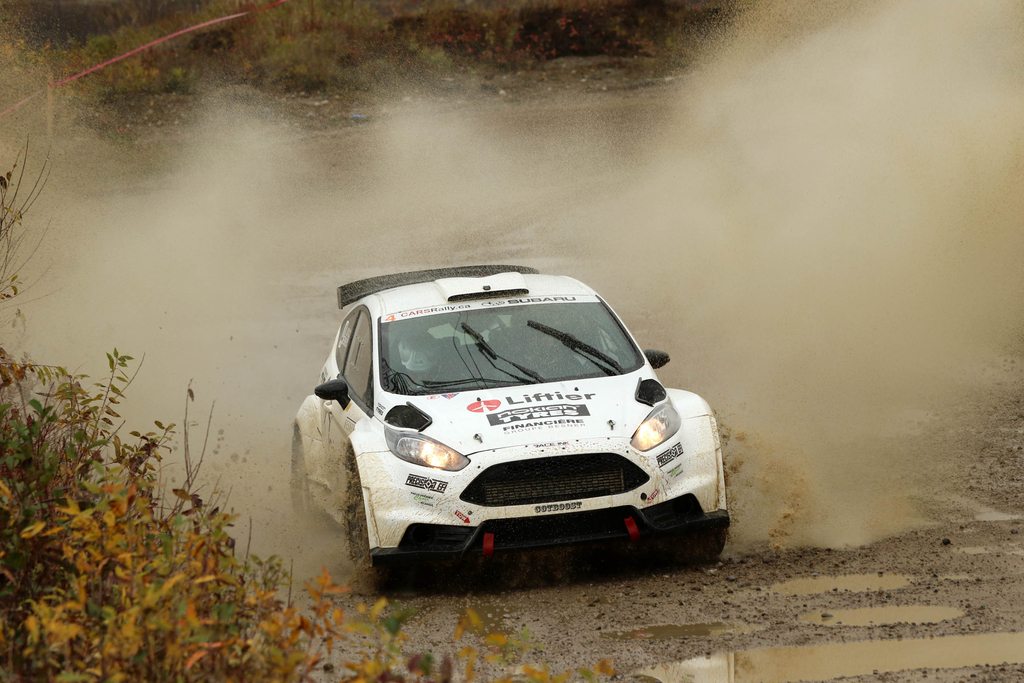 J.S.Besner/Y.Joyal - Rallye de Charlevoix 2023
Photo : © Marie-Lyse Tremblay / poleposition.ca
Jean-Sébastien Besner and Yvan Joyal
Win the 2023 Rallye de Charlevoix!
October 22 2023.- The Rallye de Charlevoix was presented this weekend as the sixth round of the 2023 Eastern Canadian Rally Championship (ECRC). This celebrated event, based out of La Malbaie, was once again filled with excitement in trickier weather conditions than previous editions as the rain fell quite fiercely during some parts of the event. In the end, Jean-Sébastien Besner and Yvan Joyal drove their Ford Fiesta R5 to victory. With this third win of the season, they guaranteed themselves the 2023 championship title with one round still remaining in the season.
Besner/Joyal dominated the event, on Saturday in the ever-popular town competitive stages (La Malbaie et Clermont) as well as on Sunday's forest stages. They secured the win with a margin of two minutes, 53.8 seconds over Simon Vincent and Hubert Gaudreau (Subaru Impreza), who were also the eventual overall winners of the Canadian championship standings for this rally.