Press Release - September 10 - 2023.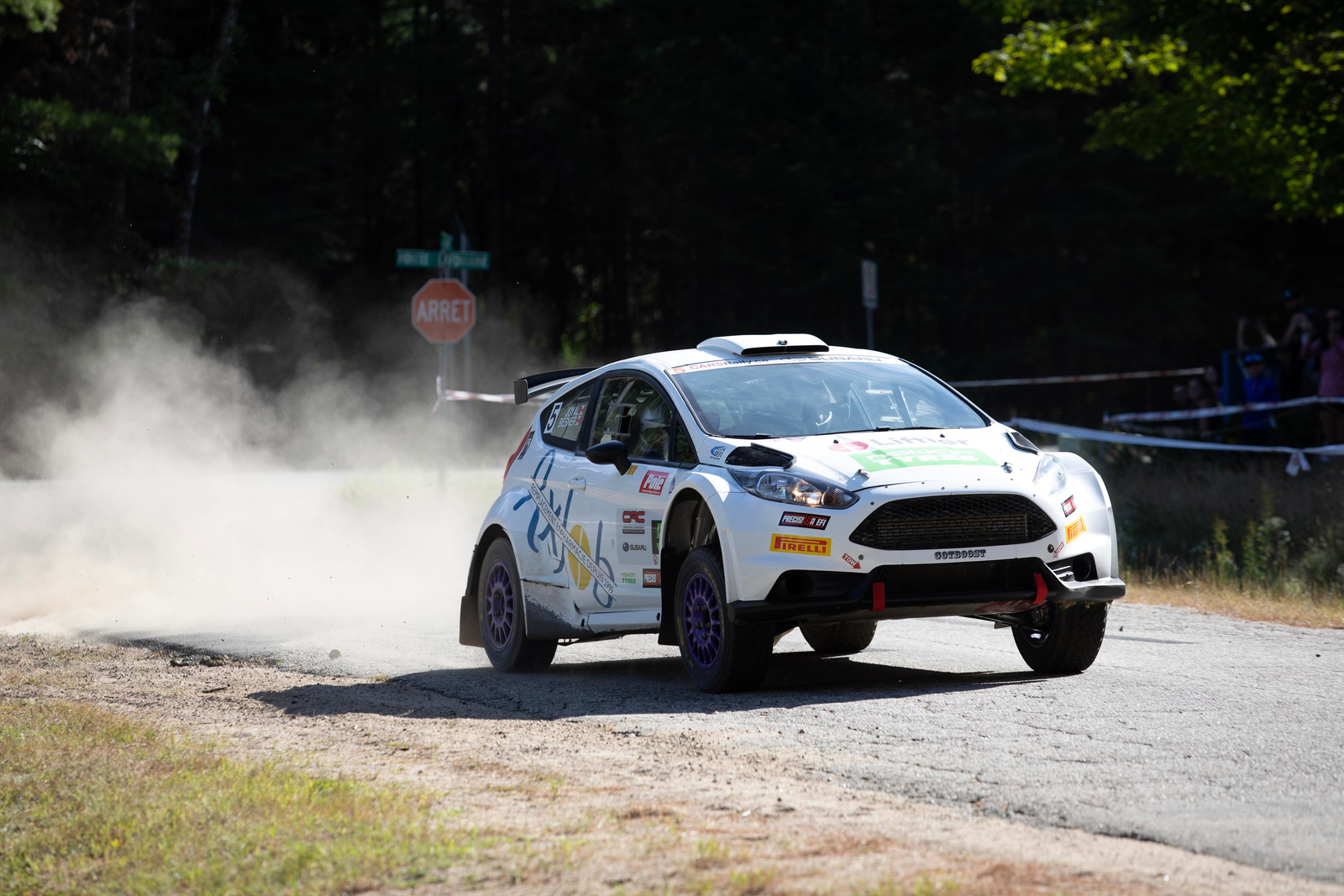 Third Victory This Season for
Jean-Sébastien Besner and Yvan Joyal at the Rallye Défi
September 10, 2023.- The fifth round of the 2023 Eastern Canadian Rally Championship (ECRC) was held this past weekend in Quebec, as part of the long-standing Rallye Défi Petite Nation. Held in the Outaouais region, the event was dominated by Montrealers Jean-Sébastien Besner and Yvan Joyal, who earned their third victory of the season, the second in their new WRC2 Ford Fiesta R5.
Contested in perfect weather conditions, this 2023 edition of the Rallye Défi Petite Nation saw Besner/Joyal take the helm of the ECRC leaderboard on the first competitive stage, 35 seconds ahead of the duo of Marc Bourassa and Élise Racette (Subaru WRX STI). The veteran team from Montreal remained in top spot for the remainder of the rally, eventually finishing the event 4 minutes and 57.9 seconds in front of Vincent Trudel and his Albertan co-driver Michael Szewczyk, who recorded a solid second place finish in their Production Class Subaru WRX STI.
Remaining very consistently towards the front of the pack for the entire 16 competitive stages that made up the ECRC portion of the 2023 Rallye Défi Petite Nation, Trudel/Szewczyk benefited from the struggles of several top teams. Among those were Bourassa/Racette (DNF) and Emmanuel Cecchet/Jonathan Desgroseilliers (24th), both of whom suffered mechanical problems.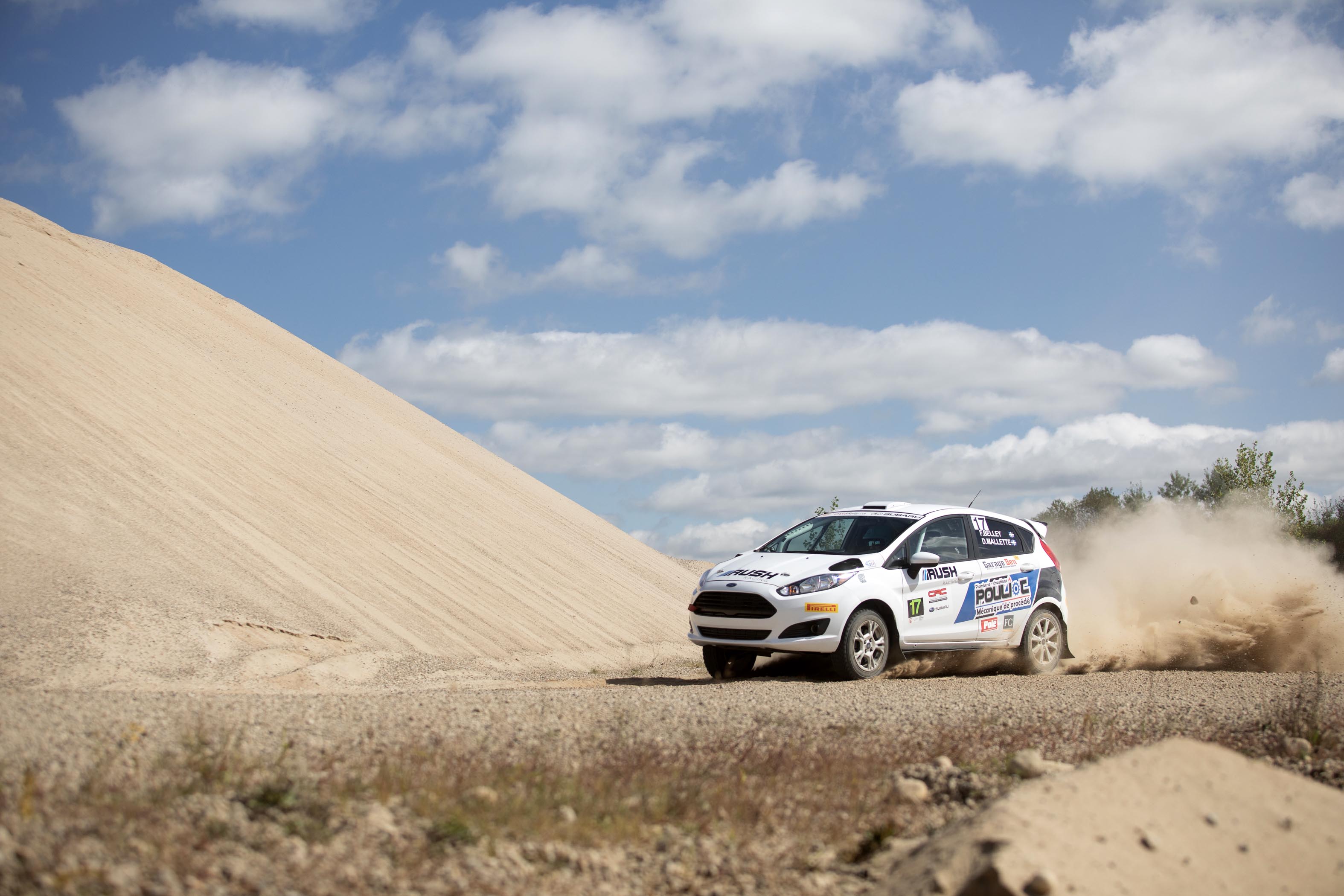 F.Belley/D.Mallette - Rallye Défi 2023
Photo : © Clément Tavernier / poleposition.ca
Third overall and winners of the 2 wheel-drive category were Francis Belley and Dany Mallette, who surprised some at a rally that generally favours the more powerful 4 wheel-drive turbo vehicles. For its return to competition, the duo was impressive in their Ford Fiesta 2RM, finishing in front of several 4 wheel-drive cars and 37 seconds ahead of their next class rivals.
Ontarians Trevor Pougnet and Ryan Rouleau (Subaru Impreza WRX) finished in fourth spot overall and third of 4WD cars. This was their third Top 5 finish in less than a year and was their second class podium including their result at the 2022 Rallye de Charlevoix. They were ahead of Gabriel Monette and Hughes Bergeron (also in a WRX) by just 16.8 seconds. The Top 6 was completed by William Pardiac and Manuel Arsenault in their Subaru.
Always spectacular in his Nisan Sentra, Kurtis Duddy, who was co-driven by Danny Hudon at this event, finished second in 2 wheel-drive Class and 7th overall, in front of the Jean-Philippe Courchesne/Léah Brisset duo, who rounded out the 2WD podium in their BMW 318 TI.
Winners of the preceding ECRC event, the Black Bear Rally last month, Sébastien Clark, co-driven by Yannick Marin, had to settle for ninth spot overall in their Subaru WRX STI. Part of the local favourites at this event, the Lachute resident surely would've battled for the victory but lost five minutes due to mechanical issues during the 6th and 7th stages.
Olivier David and Simon Décosse completed the Top 10 with their new Subaru WRX STI, ahead of one of the two all-female teams competing this weekend, that of Americans Margaret Sharron and Jennie Holden (Subaru). In total, 25 of the 27 registered teams finished this edition of the Rallye Défi Petite Nation, which continues Sunday morning with stages counting towards the North American Rally Cup and the Canadian Rally Championship.
The Eastern Canadian Rally Championship (ECRC) is comprised of seven events this season, spread between Ontario and Québec. The next event will take place October 21st and 22nd as part of the Rallye de Charlevoix, in La Malbaie (Québec), which will be celebrating its 30th edition.